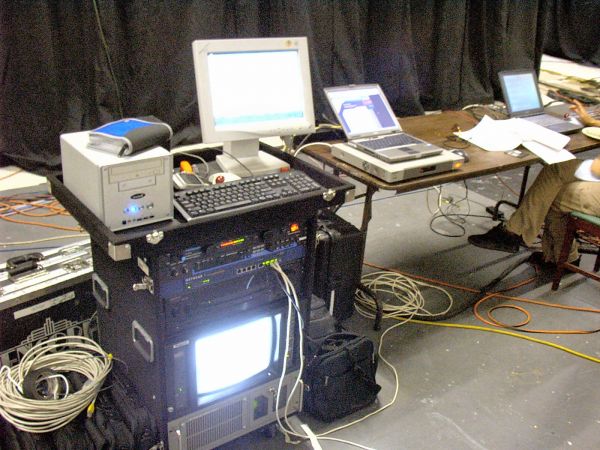 Networking for TV Show
Network Engineer & Camera Routing for Television Game Show
Paul was contracted to engineer a special network with Internet access for a taping of a television poker game show in 2004. The challenge was the studio facility was not yet wired for high speed internet access, and 7 users required Internet-connected software to showcase the highlights of online poker gaming as compared to playing at a table.
Paul configured and maintained a forwarding & caching squid proxy and highly tuned VPN tunnel to provide a networked experience that seemed instantaneous and flawless to the on-air talent.
Additionally, Paul assisted in set construction, software tuning of USB webcams to observe the poker cards, and live camera routing to six video monitors for on-air commentators to observe.